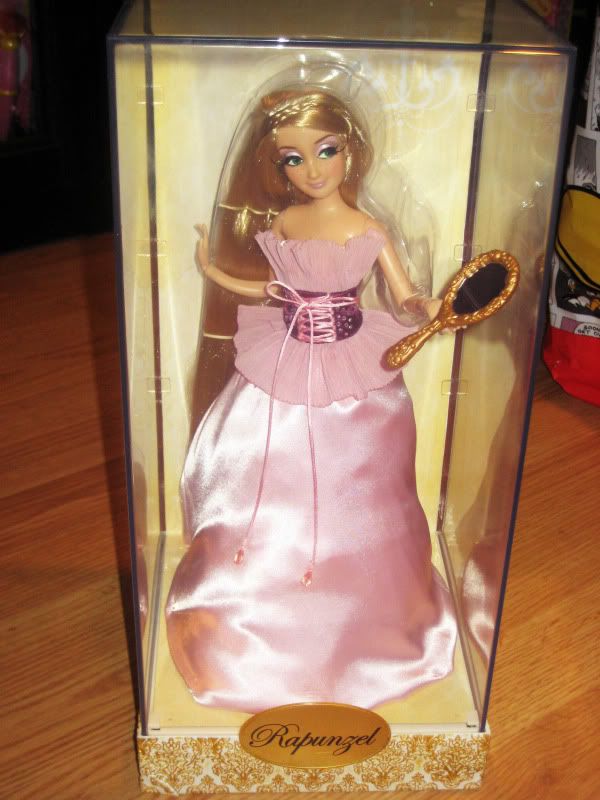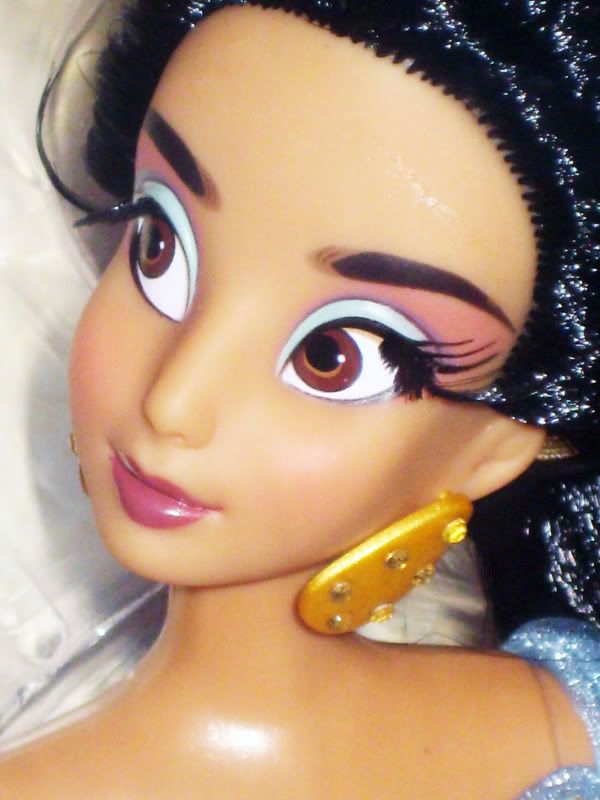 My mom went early this morning to get the last 5 dolls for me but was unsuccessful. In the mall by her that was usually quiet and where she managed to pick up all the other dolls she was 20th in line and it wasn't enough. the mall only had about 12 of the 6000 edition princess and even less of the others.
My husband left for work regular time very early in the morning so I didn't think anything of it...except he kept mentioning the dolls the night before. He ended up going and being 23rd in line even though he was there before 6am. He was only able to get Rapunzel and Jasmine but they are the two I wanted anyway. Here are some pictures of them!
I will try for the others online tomorrow but won't be too disappointed since I have all of my favorites now. Good luck to those that are trying tomorrow who weren't sucessful today. This isn't the first time I've been last or second to last. Mulan we got the last one in store too. Snow white was a disaster with the web site issues, my mom managed to get her in the store.